File Fabric Simplification Options
The File Fabric provides unique advantages for Companies, Internet Service Providers (ISP's) and Managed Service Providers (MSPs) that want to unify file and object storage data for end user access and workflows.  

As The File Fabric provides access to over 60 different storage solutions, it provides the flexibility required to unify and press file and object storage unified through a global file system. As the File Fabric, web, desktop and mobile, can be custom branded, it is fairly straightforward to leverage this to tie into existing corporate identity and branding.

One of the major challenges with providing a wide / deep feature rich multi-tenant based solution is how to deliver simplicity while providing the deeper features that some companies may need, but others do not. The danger is either making a solution that is too simple and does not meet then needs of your customer, or providing a solution that is too complicated that is difficult for some end users to use. The File Fabric uses an approach that gives the control to the direct deployer of the solution.   File Fabric tenant administrators can build different 'packages' ranging in simplicity and functionality to meet the broad requirements of the different types of departments or companies that use the solution.

Administrators can choose from the broad range of features that the File Fabric provides and decide which are to be available on deployment to different types of users.  

This document will cover the various methods available for configuration.
1 File Fabric Deployment Options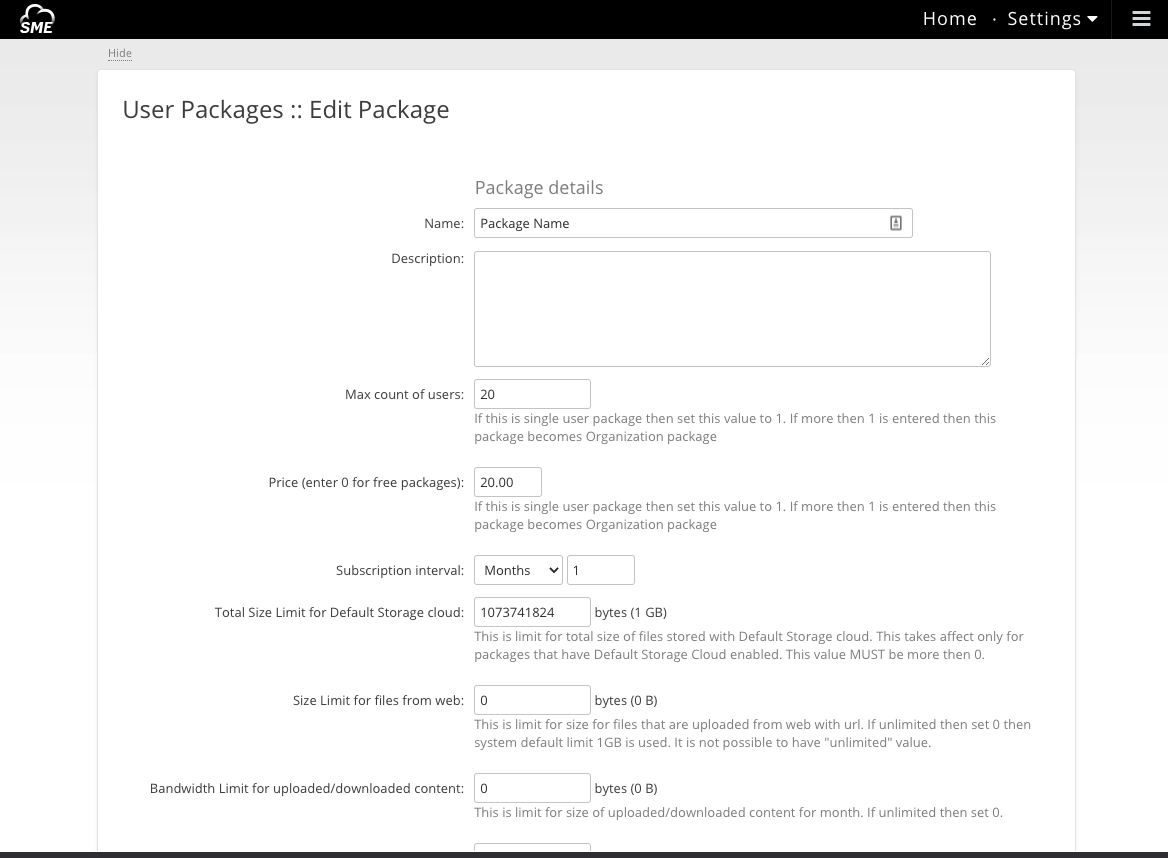 The File Fabric supports the creation of 'packages' that can be used to define the types of options a company or a company department are able to access. This option is available is only available in the highest level of administration tenancy and is part of the File Fabric's configuration options (log in as Appliance Admin and select 'User Packages' from the Menu).

Very detailed granular options can be configured, in the event the deployer wants to make the proposition more restrictive or simpler for end users.

Each deployed File Fabric Appliance can have different 'packages' representing different company departments, company deployments or different hosting propositions (for ISP/MSP's).

2 Branding / look and feel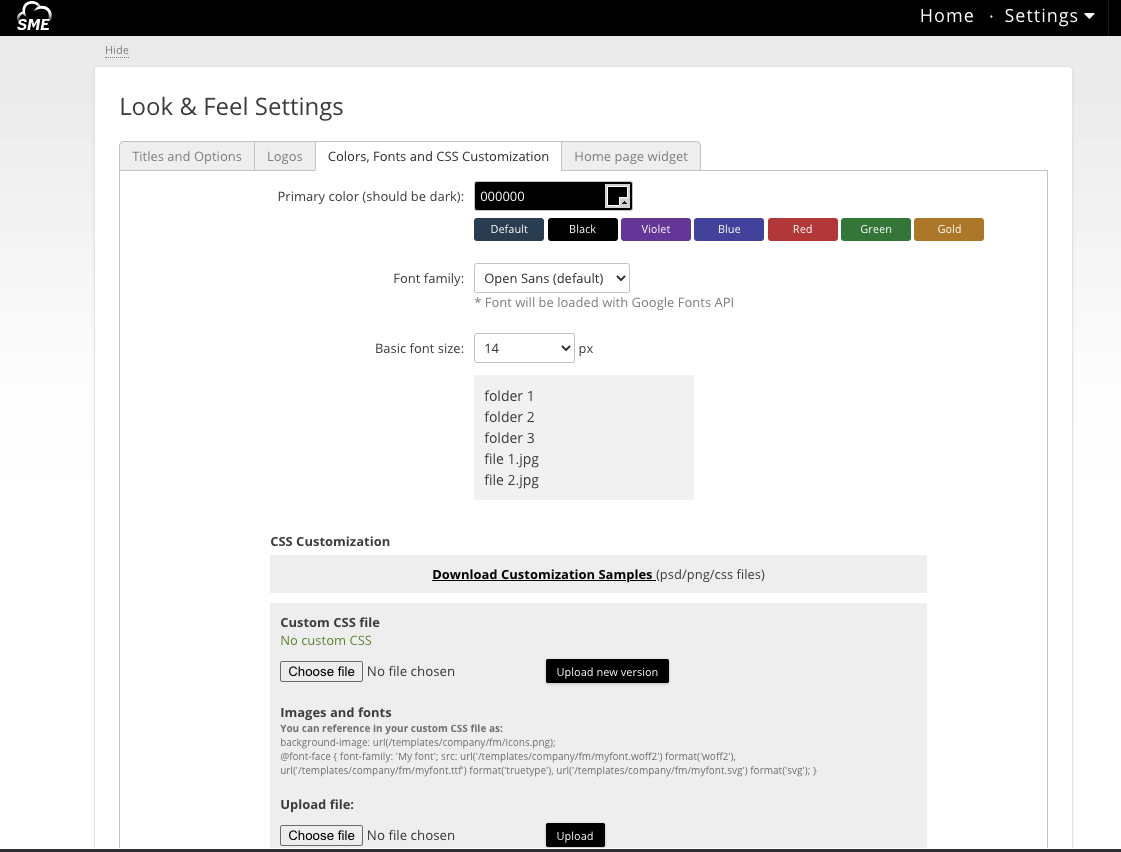 The File Fabric can be fully configured in terms of color scheme and logo from the 'look and feel' options when logged in as the File Fabric Appliance Administrator. This enables companies to easily promote strong brand association / brand identity.

This options is available to both company and MSP/ISP users.
3 Configuring Site functionality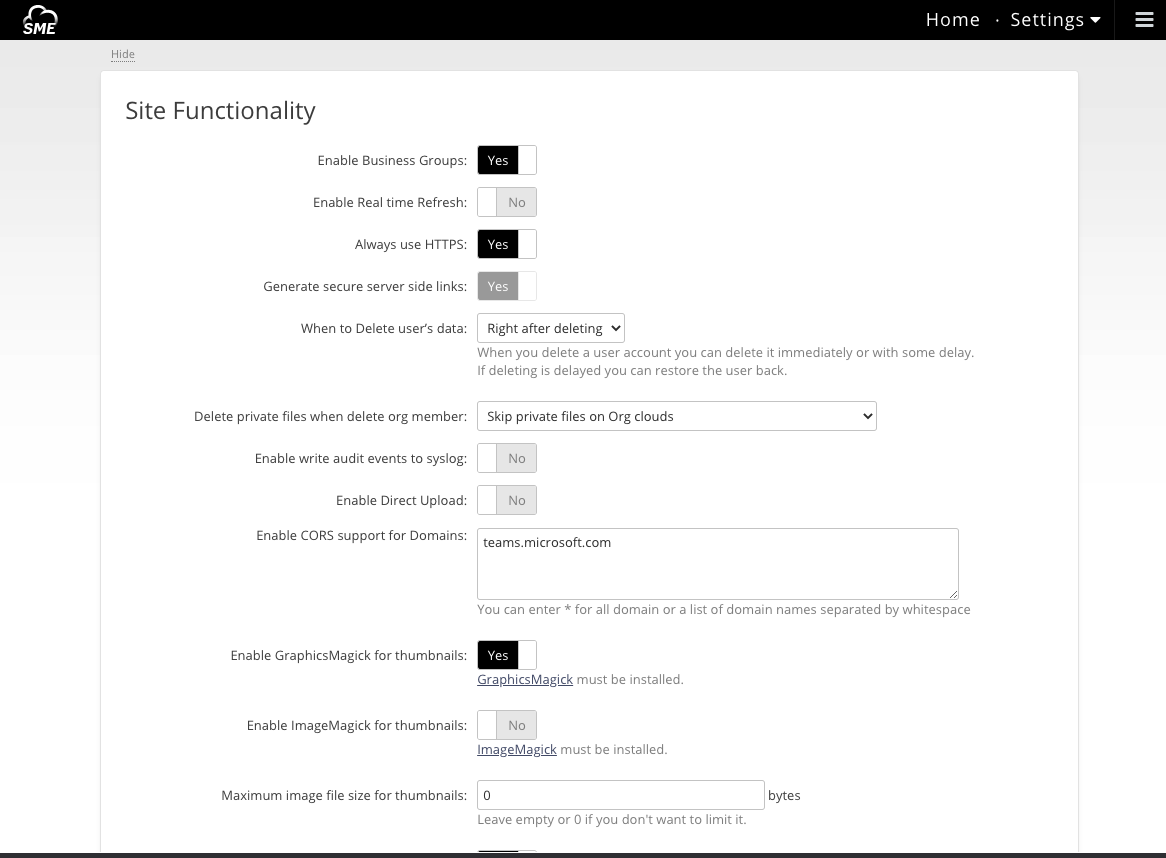 The site functionality can be configured when logged in as the Appliance Admin (Settings →Site Functionality).
This contains the different options that can be made available for the deployment of the File Fabric hosted instance.
This also contains configuration options for various feature related elements of the File Fabric, such as image thumbnail generations services, and whether they are switched on/off, M-Stream configuration options etc.
4 Windows Packager
The File Fabric provides a deep set of features and applications on the Windows platform. Currently, the Windows Packager provides File Fabric solution deployers the ability to create custom Windows Apps for their customers / staff.  

The packager   can create both customer specific packages complete with branding or a single general package retaining the corporate or ISP/MSP brand and customizing what elements are deployed

License files   / terms of use can also be customized.


Please see the dedicated Wiki entry pn the Windows Packager for further configuration details.



5 Per company / team deployment options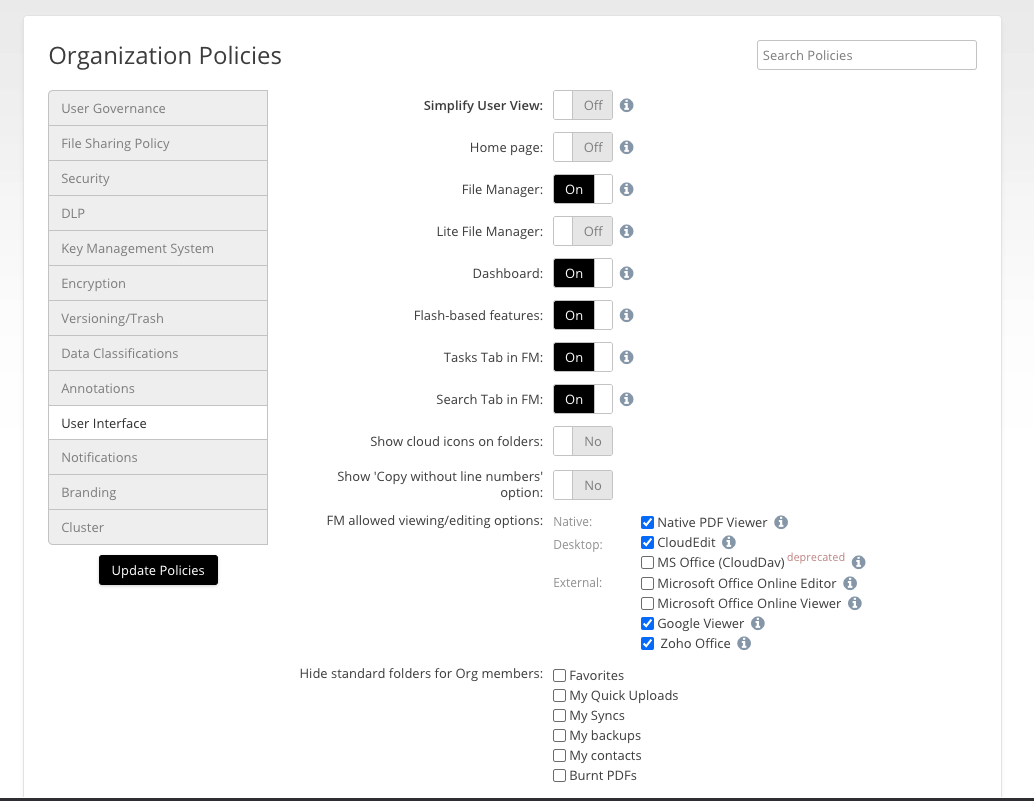 The user interface can be vastly simplified on a per company level.. This can be controlled by each company Administrator that the solution is deployed to and is available after login by the Cloud Admin from the "Options" settings


This settings allow the company cloud admin to vastly simplify the user experience.


For full simplification then simply switch on the "Simplify User View" option which turns all simplification settings on.
6 Summary
The Enterprise File Fabric can be fully customized by the deployer, at a web level, desktop / mobile level depending on the options and features required.




Also if additional customisation are requested Storage Made Easy can also in many cases accommodate this by providing custom template files.


---