Adding NetApp Storage
Why Storage Made Easy and NetApp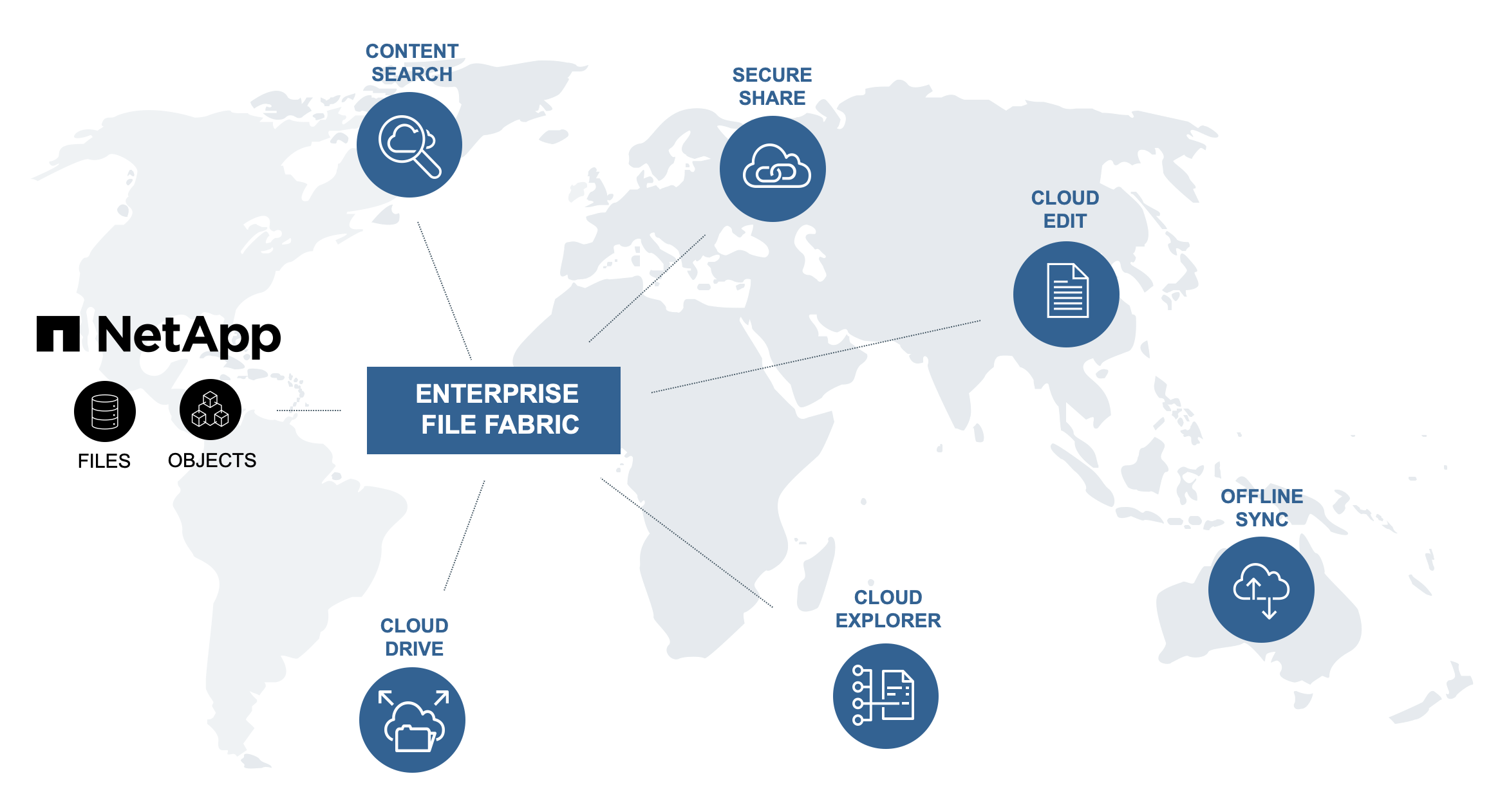 The Storage Made Easy Enterprise File Fabric™ platform enables users to work with NetApp® file and object data outside the boundaries of the office.
NetApp servers are deployed all over the word, from data centers to branch offices. Yet it's still difficult for those who work outside an office, even part-time, to access data they need, and challenging for everyone to collaborate with global teams and partners.
With the File Fabric, all users, whether in the office or remote can search, browse, share and access files from anywhere. Data remains on the NetApp platform. Users can work remotely using desktop, mobile and web apps – alongside users accessing NetApp files directly from the office.
Supported Data Storage Products
Support for file-based products includes:
NetApp ONTAP

Azure NetApp Files

Cloud Volumes ONTAP
Support for object-based products includes:
Azure NetApp Files
Adding Azure NetApp Files using the Multiuser SMB connector:
---