ForeverFile Archive and Recovery
The ForeverFile™ archive is a backup, disaster recovery and ransomware protection feature that continuously protects data, wherever it is stored.
For each Primary storage provider that is being protected, a separate secondary or Backup provider is configured. For maximum availability the backup cloud should be located in another data center. It could also be with different cloud vendor, storage technology or tier.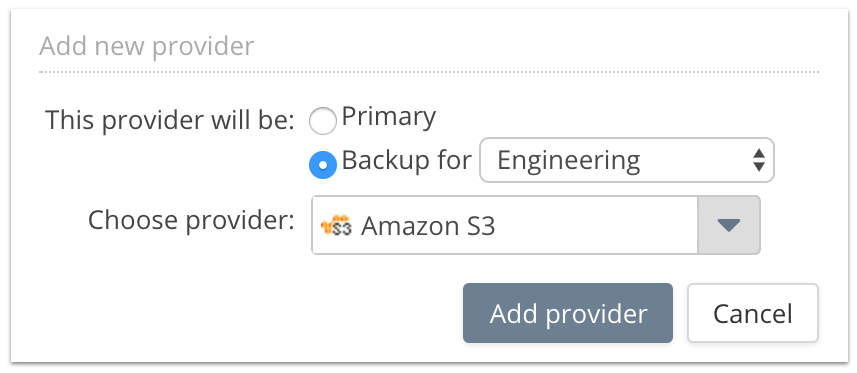 ForeverFile continuously replicates all files from the primary to secondary storage. When primary files are deleted, by default, that operation is not propagated to the secondary. This means the ForeverFile file archive is holding a complete version history. Similarly, older versions are preserved for rename and move operations.
Works with:
Enterprise Appliance (File Recovery since 1712.00)
** Also see Ransomware Protection
File Recovery
Files can be restored through the Cloud File Manager. From the target file select the option "recover file" to open the Recover dialog: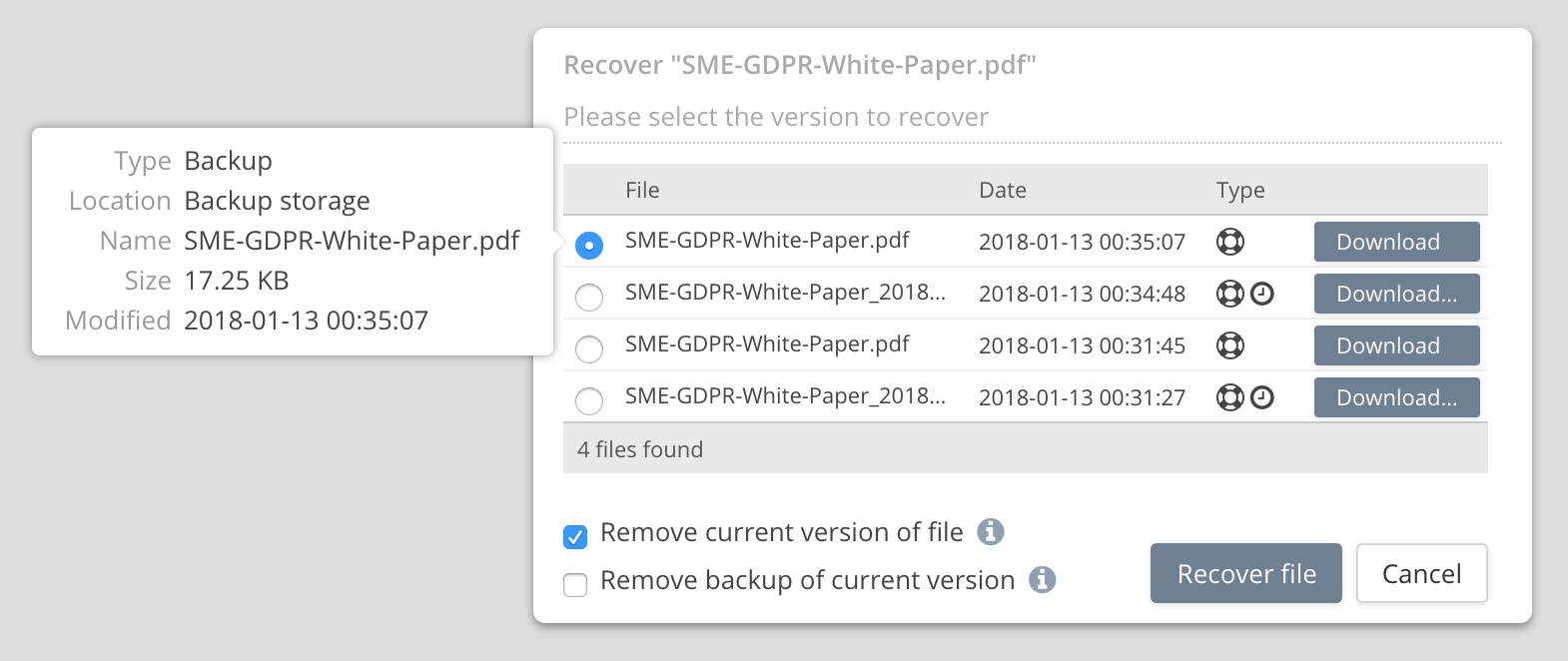 The user can select which earlier version to recover or download based on date modified. Hovering over the filename shows additional information including the size of the file.
The Type column shows whether these earlier versions are available from the Backup or Primary provider. In some cases, additional copies will be on the primary provider - if versions are enabled or the trash has been used. Both icons are shown when a particular version of a file is in both places.
High Availability
When a file cannot be retrieved from the primary provider, after three tries, it will be fetched from the secondary provider. This process is transparent to the client. Uploads however will be denied until the primary provider becomes available again.
Configuration
The File Recovery feature is only shown when a backup provider is configured. It can be used by any user with "recover files" permission.
An Organization Administrator can enable recover files permission. From the top right Main menu choose Roles > choose a role > Edit and Enable 'Recover files'.